Installation of Radio Systems
We have installed many systems in the South East of Kent, at a variety of locations.
From Hotels, to entertainment Venues, Farms, and even a heritage Railway.
During 2017 we installed a radio system at The East Kent Railway, near Dover. The system was needed for the safety of staff, volunteers, and the safe running of the railway. Being a registered charity limited funds were available for the project. We were keen to help them, and came up with a system.

Customer Comment
Matt and Barry at Kent Radio Hire has been fantastic in setting up our secure radio system here at the East Kent Railway. He built a system that covers just over 2 miles of railway line ensuring consistent communication between stations and locomotives on track. A pleasure to work with, fast and efficient service. We highly recommend Kent Radio Hire.
Installation of Radio Systems on Farms
During 2019 we installed several radios systems on farms in East Kent, The project begins with careful planning to ensure the correct coverage from the system is given. Once a coverage plot has been carried out, some testing takes place. Once your Ofcom licence has been obtained we then move on with the project and install the repeater antenna and equipment. All of the systems were installed by the deadline of end of June, ready for Harvest.
During 2020 we are working on farms in Mid Kent and West Kent, upgrading systems, and installing Base stations to improve coverage. We have vast experience installing antennas on farm machinery to provide reliable communications. If you need an upgrade, or have some radios not working, we will be pleased to come and see you and assist.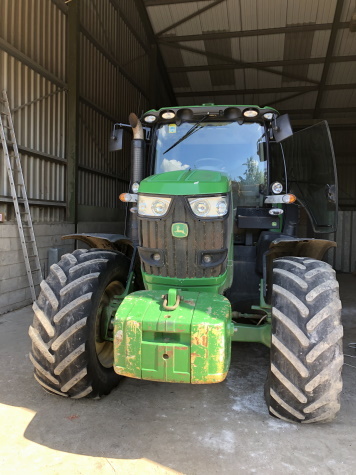 We are based in Folkestone, and can provide a service throughout Kent.